Walking Tall Redwood Products
Walking Tall Southern Oregon has taken over the Gold Hill Redwood products LLC. Retiring owners Sandy and Sharon Lee are sharing production expertise with Walking Tall (WT Redwood Products.) They were concerned about the survival of the woodworking trade and believe that WT Redwood products is working on a solution by training up the next generation of wood craftsman. 
Information regarding Walking Tall Southern Oregon is available through their website (walkingtallso.org.) Briefly, Walking Tall is a mentoring organization that works with 7–12 graders to coach young men in job readiness skills, and to become responsible men in their families and productive citizens in their community.
All our redwood furniture is made in Southern Oregon. Each piece is handcrafted in our wood shop with customized construction and attention to detail. We hope your family will enjoy our handcrafted redwood products for many years to come.
Environmentally Friendly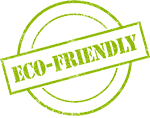 WT Redwood Products will honor the same concerns as Gold Hill Redwood being environmentally conscious long before "eco-friendly" became fashionable. We are concerned about and honor our redwood forests and have made a long-lasting commitment to them.
Our products feature clear redwood of various maturities. Redwood is the fastest growing softwood and one of our most renewable resources in the United States.