WT Redwood Products is an integral part of Walking Tall Southern Oregon (WTSO). Through our in-house mentorship program, we aim to 'train up' the next generation of fine wood craftsmen.
Each redwood piece we create is carefully cut out, shaped, sanded, assembled, and sealed by our young men under the guidance and direction of our skilled mentors.
It is our hope and desire that your family will enjoy our redwood products for many years to come.
Our mission at WTSO is to provide compassionate life coaching to young men, grades 7-12, by establishing permanent connections with Christian faith-based mentorship, and by building personal respect, integrity, and character through job-readiness skills. Additional information regarding WTSO is available through our website, WalkingTallSO.org.
Environmentally Friendly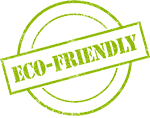 WT Redwood Products acquired Gold Hill Redwood LLC in 2020. We commit to their long-standing goals of being environmentally friendly in our production, as well as to encourage the conservation of our redwood forests.
Our products feature clear redwood of various maturities. Redwood is the fastest growing softwood and one of our most renewable resources in the United States.